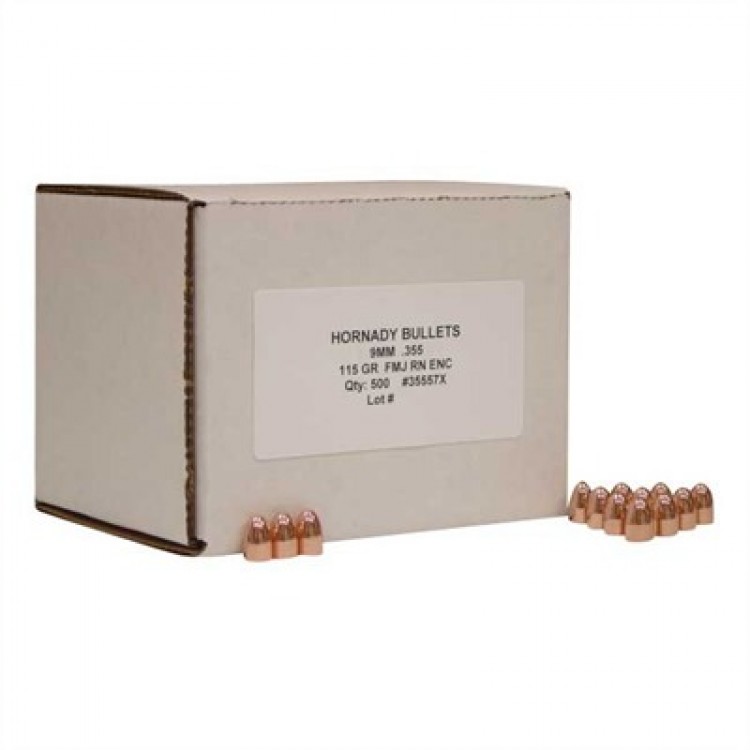 Hornady Bullets 9mm (.355″) 115gr FMJ-RN 500/bx
$68.99
Description
Additional information
Description
Hornady Bullets 9mm (.355″) 115gr FMJ-RN 500/bx
Hornady FMJ bullets are built with a rugged AMP® bullet jacket (Advanced Manufacturing Process) that clearly delivers better performance. The thin-plated full metal jacket offered by other manufacturers is easily distorted and often breaks or separates when the bullet impacts the target. The Hornady AMP bullet jacket features virtually zero tolerance for concentricity and near-zero wall thickness variation, punching through targets without deforming or breaking.
BUILT FOR COMPETITION
Expansion isn't an issue in action pistol shooting, so we removed the expansion-aiding skives. The result is a bullet that delivers the accuracy its sleek appearance promises.
NO EXPOSED LEAD
A jam can cost the match for a competitive shooter, and that's why our jacket protects the nose of our HAP® bullet.
SWAGED CORE
The core of the HAP® bullet is cold swaged from pure lead to deliver consistency, balance and stability in flight. It delivers pinpoint accuracy with every shot.
Manufacturer: Hornady
Manufacturer Item Number: HDY35557X
Additional information
| | |
| --- | --- |
| Manufacturer | |
| Pistol Caliber | |